Transient Dockage
We offer transient dockage year-round at Little Creek Marina. Dockage is available for vessels up to 120 ft. with 30-amp or twin 50-amp power in select locations.
Call ahead to make a reservation, hail us on VHF Channel 16, or make a reservation on-line at Dockwa.com. If you arrive outside of our normal business hours, you may tie up at the T-head or at the end of C dock. There are check-in forms to the right of the front office door. Please fill out the form and leave it in the drop box. There is also an informational sheet that has marina specific information and local points of interest in the folder below the check-in sheet. If you require further assistance, please call the General Manager at: 860-982-6680.
Monohull Rates
Per day
$2.00 / ft.
Per week
$8.00 / ft.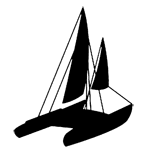 Catamaran Rates
Per day
$3.00 / ft.
Per week
$10.00 / ft.
VIEW OUR BERTHING SLIPS
COMING SOON!
Members of Boat U.S. will receive 15% off (dockage only).
A current membership card must be presented at time of check-in.
Transient dockage is allowed for a maximum of 1 month, at which time a regular dockage lease must be signed.
Transient Electricity is $9.00 / 30 Amp; $15.00 / 50 Amp or Twin 30 Amp.
All dockage will be taxed at 6% not including electricity charges.
A copy of your insurance must be provided at time of check-in along with current documentation.
Please notify the marina office if Customs must be contacted, or contact (757) 533-4211 for Coastwise arrival or (757) 533-4218 for Foreign arrival.
Short & Long Term Dockage (Non-Transient)
Monohull Rates
Annual
$8.00 / ft. per month
Seasonal
$10.00 / ft. per month
Monthly
$12.00 / ft. per month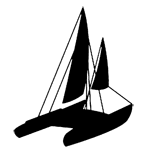 Catamaran Rates
Annual
$12.00 / ft. per month
Seasonal
$14.00 / ft. per month
Monthly
$16.00 / ft. per month
VIEW OUR BERTHING SLIPS
COMING SOON!
Rates above are for non-transients only.
A minimum of $500,000 in liability insurance is required.
If Annual or Seasonal contract is prepaid in full, a 5% discount will be applied.
Active Military or Police/Fire (with current ID) – 10% off total slip fee
Maximum combined discount is 10%
Water is provided on all docks at no charge.
Electricity is charged by flat rate based on boat size/status (meters are not available at this time).
Live-aboard fee is an additional $125.00 per month for the first person and an additional $75.00 per month for each additional person on board. Availability is limited. Vessel must be a minimum of 32 ft.
Slip fees are subject to a minimum slip rate of 25 feet.